A Different Way to Protect Yourself from Extreme Sun.
With the extreme heat of Summmer and fears of skin cancer, the fabric with ultraviolet ray blocking fabric is truly popular. When take outdoor activities, people will apply the sunscreen, put on the hat, sunglasses, or even a jacket! Although it seems to be a little extreme, the sun is really a worry of Summer.

But is sunscreen enough? For a day, you need to prepare a shot glass of lotion. But reapplying sun screen is annoying and not the most effective method, also can be washed away. So the perfect solution is to chose a UV protective fabric!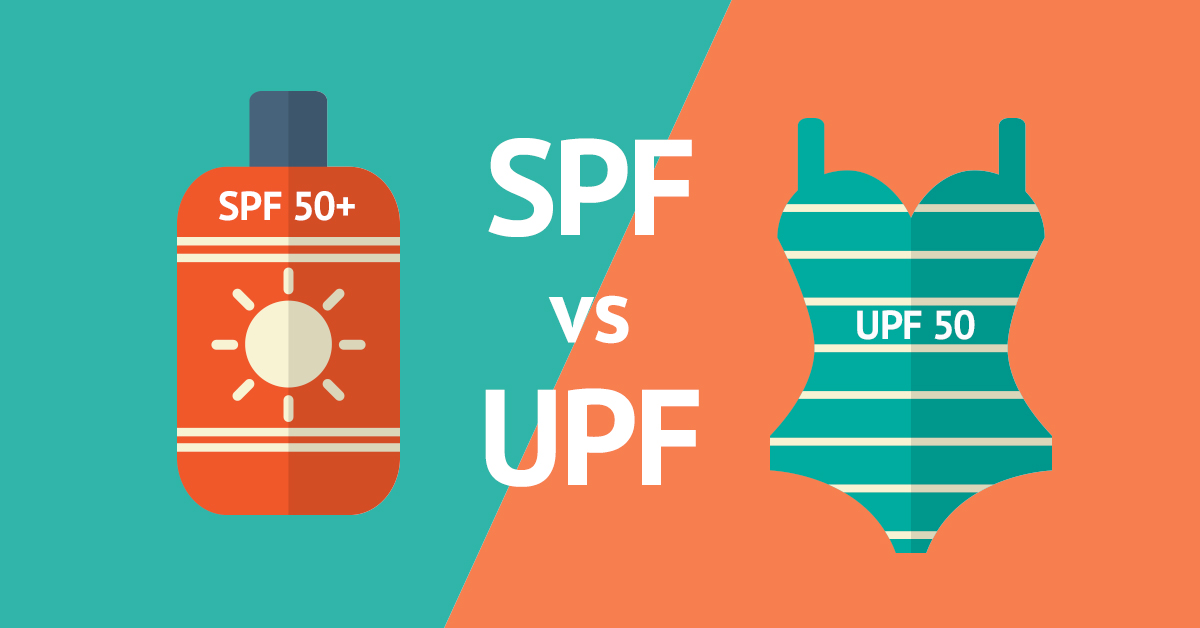 SPF vs. UPF
Actually there are two types of fabrics can protect you from the extreme heat, both are perfect options for summer clothes:

Ultraviolet also has 2 types, A (UVA) rays and ultraviolet B (UVB) rays. UVB rays can only penetrate the top layer of skin, but UVA rays are even more harmful, and they travel through the skin's top layer and then into the second layer of skin. The UPF fabric with Ultraviolet protective factor (UPF) protects against both, while SPF protects only against UVB rays, Usually a sun-protective fabric will last two years at an UPF 15, which provides good protection against both types of harmful sun rays.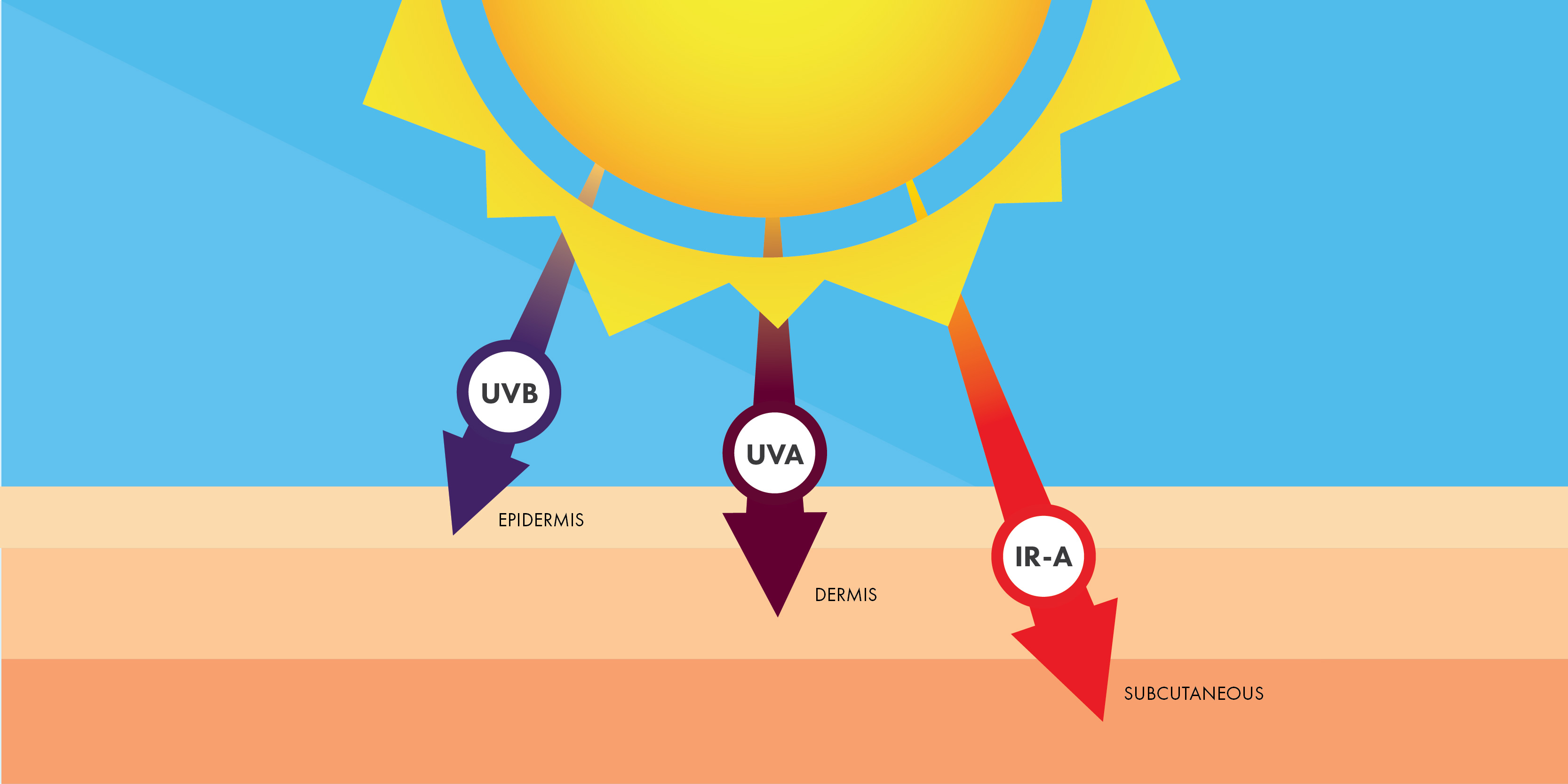 Is it believable that UV protective fabrics can protect our skin? The Federal Trade Commission and Consumer Products Safety Commission work to regulate UV fabrics, but companies ususally follow voluntary guidelines when test their fabrics. So check with the manufacturer to learn how they test their fabrics. Also, make sure that they are following the American Association of Textile Chemists and Colorists (AATCC) Test Method 183.

Defense Factors
There are some factors can influence how well the fabric protect you in the sun, such as the construction of a fabric, the color, fiber content, and weave. Polyester and silk are the best because the radiation can be reflected by them, second is the wool. Pigments in unbleached cotton actually can absorb the UV rays, so try to avoid using cotton if you want to protect yourself from the sun.

But if clothing becomes wet or stretched, its protective ability can be reduced a lot. A white T-shirt may have an SPF of 5 to 7, but when gets wet, it may decreases to SPF 3. A darker color will better shield your body, it is unbelievable, right? because light colors are supposed to reflect the sun's rays, but unlike light rays, the light colors allow the sun to penetrate through the skin, while dark colors are better at blocking these rays.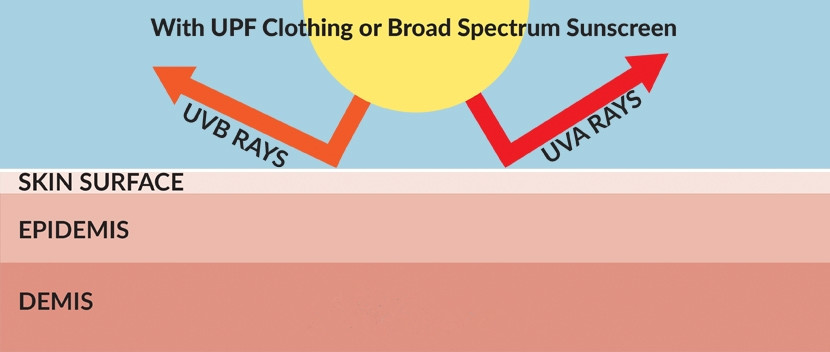 That is why Facto Textile, focused on custom fabric printing for many years, has taken the SPF50 plus swim fabric as its latest fabric base, high stretch, eco-friendly and high performance of UV protection. All the designs can be customized and there is no MOQ, quality sample is free, so why not have a try. Enjoy the UV protective fabric, enjoy the summer life!