Fabric Description

Shipping tips

How to order
Stock Twill 100% Cotton Poplin Fabric Carsousel
100% cotton, quality fabric which is soft. You can use them for pillowcases, cushions, bedsheets, patchwork quilt,
home decors, wall art, baby shoes, headbands and even for making a dress!



* Price based on fabric per meter
* MOQ = 50m per color
* Custom order are welcomed.
* Wholesale orders get discounted, welcome to ask for quotation.
* Welcome to email us for any questions : info@customprintingfabric.com

》Choose the color numbers from the color chart as below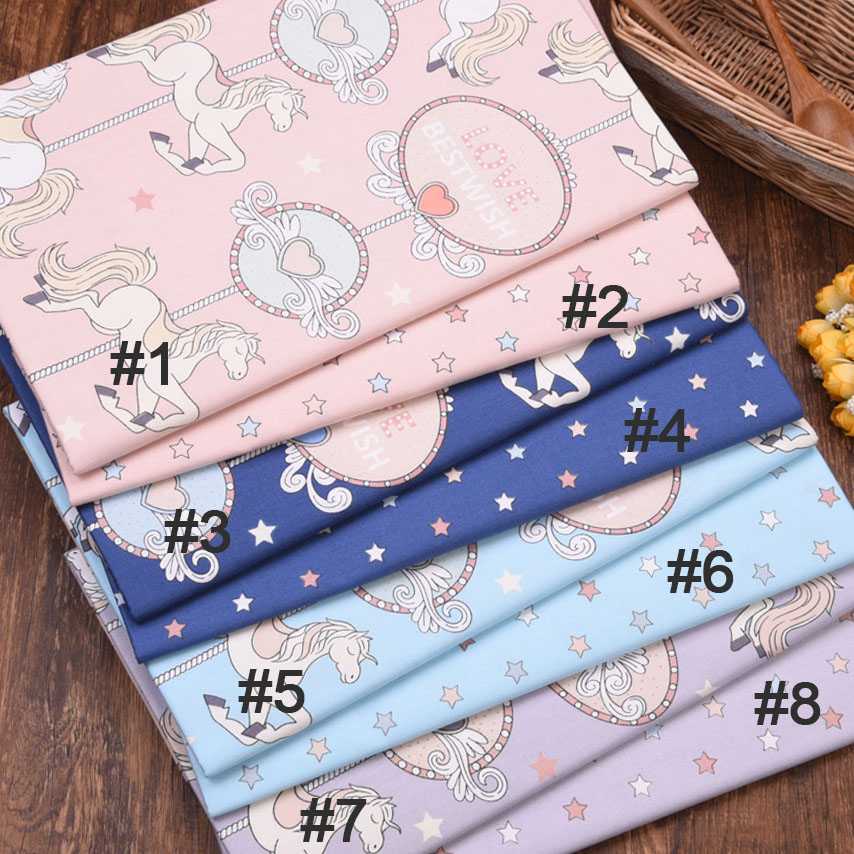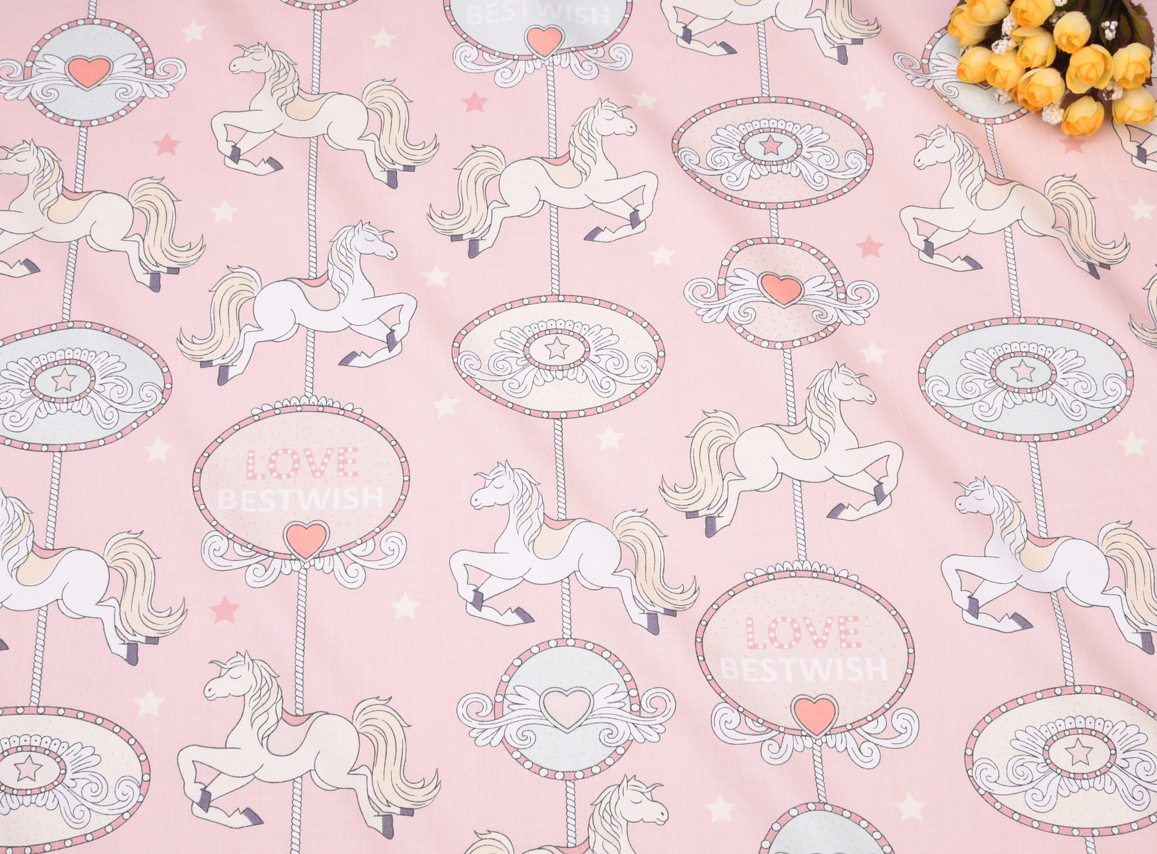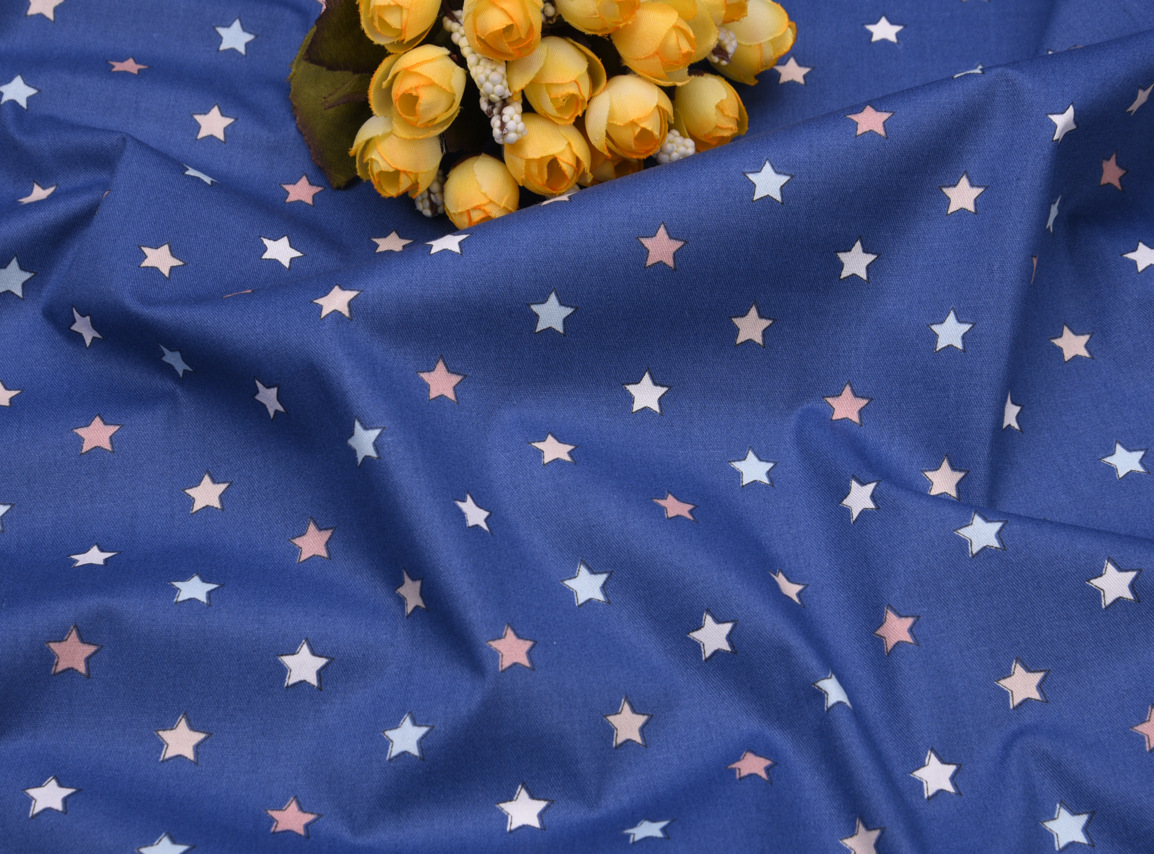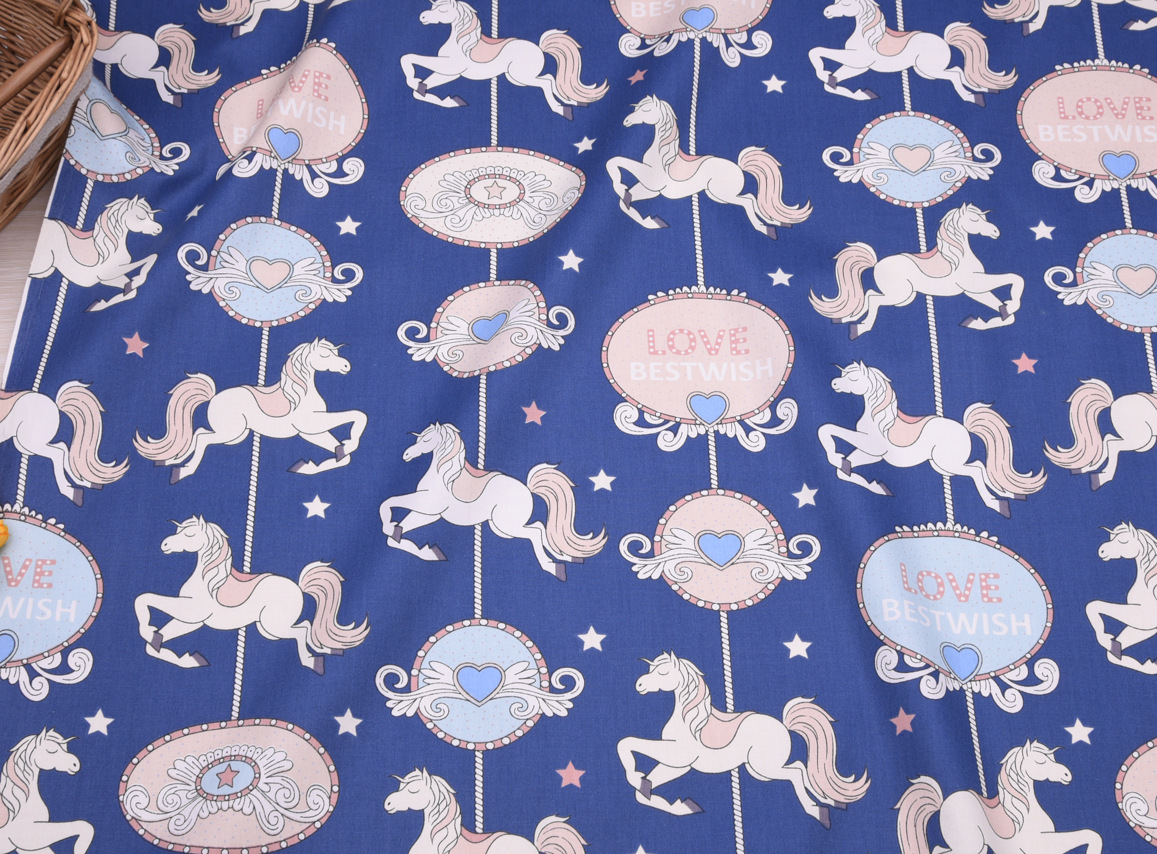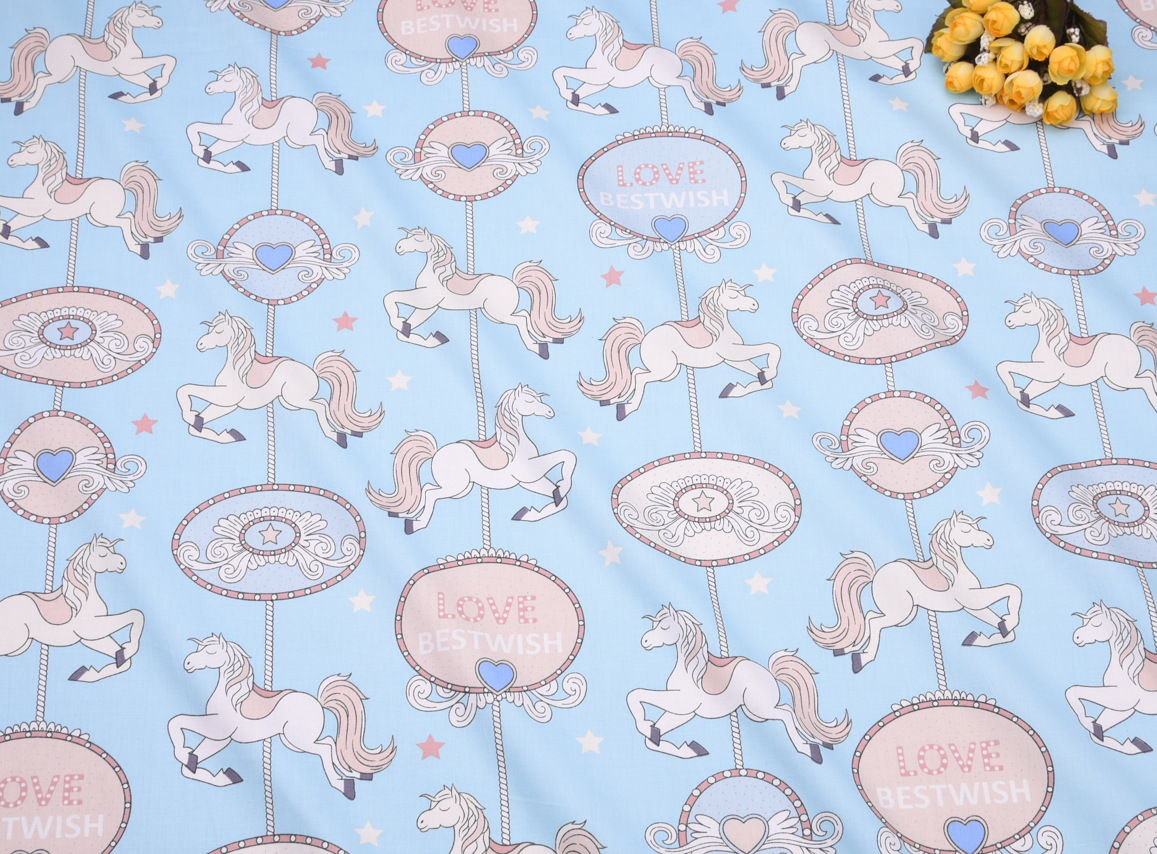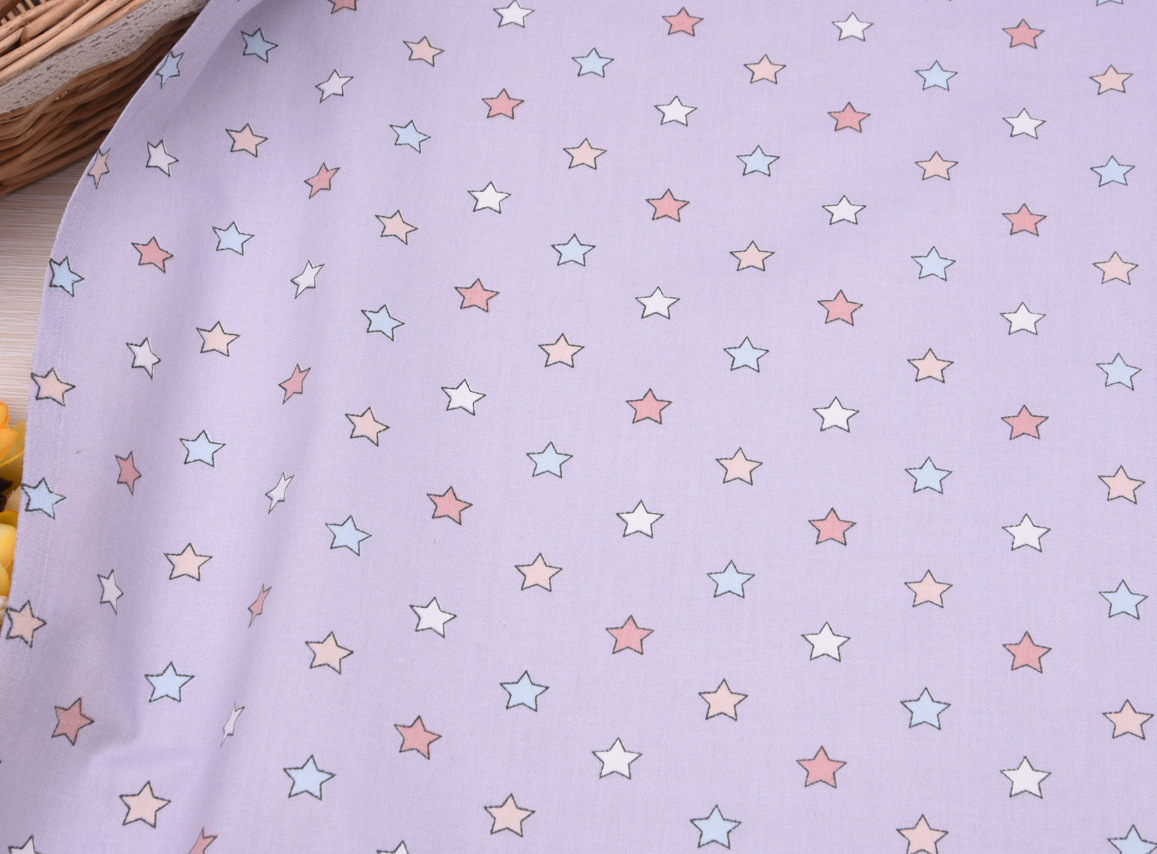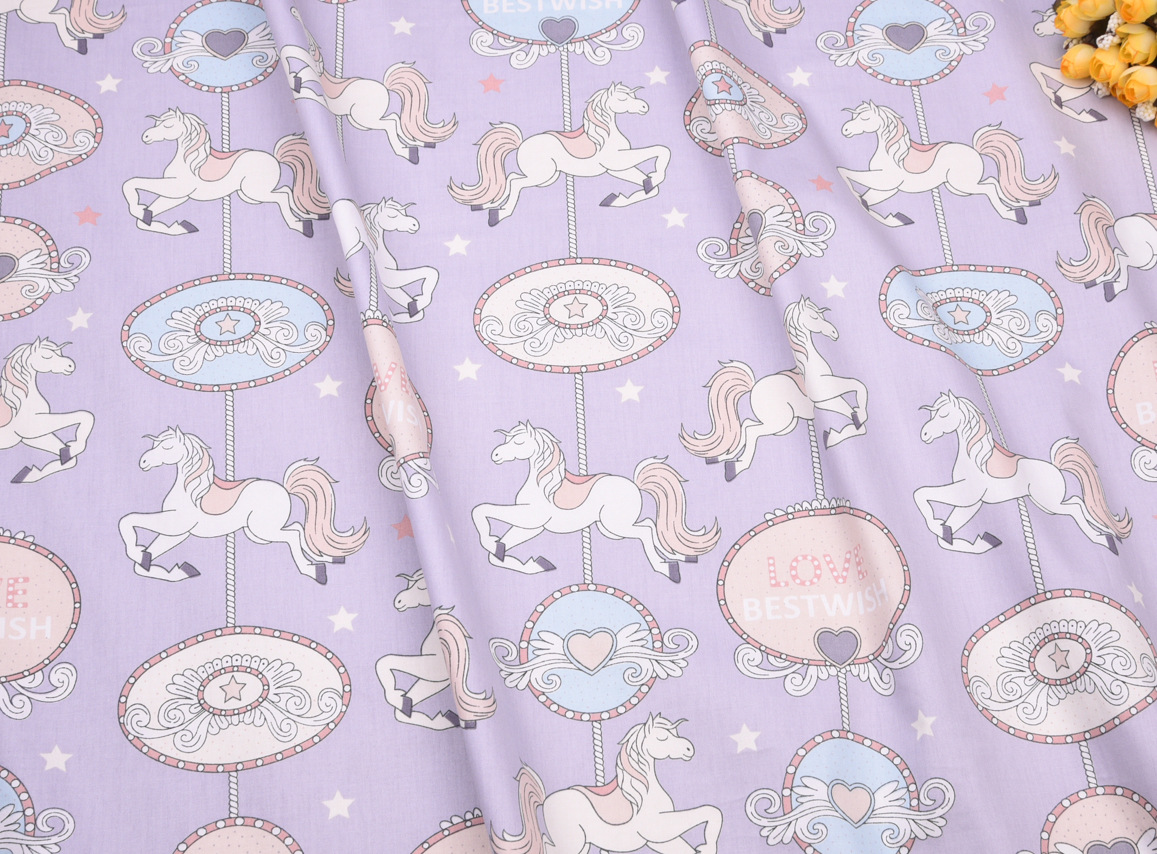 Sea Freight - How International Shipping Works
The ability for businesses to ship goods overseas is by sea through Sea freight. About 90 percent of everything we buy comes through sea transport. Must by container
ships with more than 200 million shipping containers across the world.
Billions of tons of goods are transported every year along trade routes. Sea freight uses high-capacity ships which transit regular routes on fixed schedules. Though the
base cost of ocean freight is high, it scales pretty well and this makes it a popular choice for transporting goods.
In this article, we try to cover the basics of sea freight to help you understand how international shipping works.

What is Sea Freight?
Sea Freight is a method of transporting large quantities of goods through the sea. Products are packed into large containers which are loaded onto vessels sailed to the
destination country.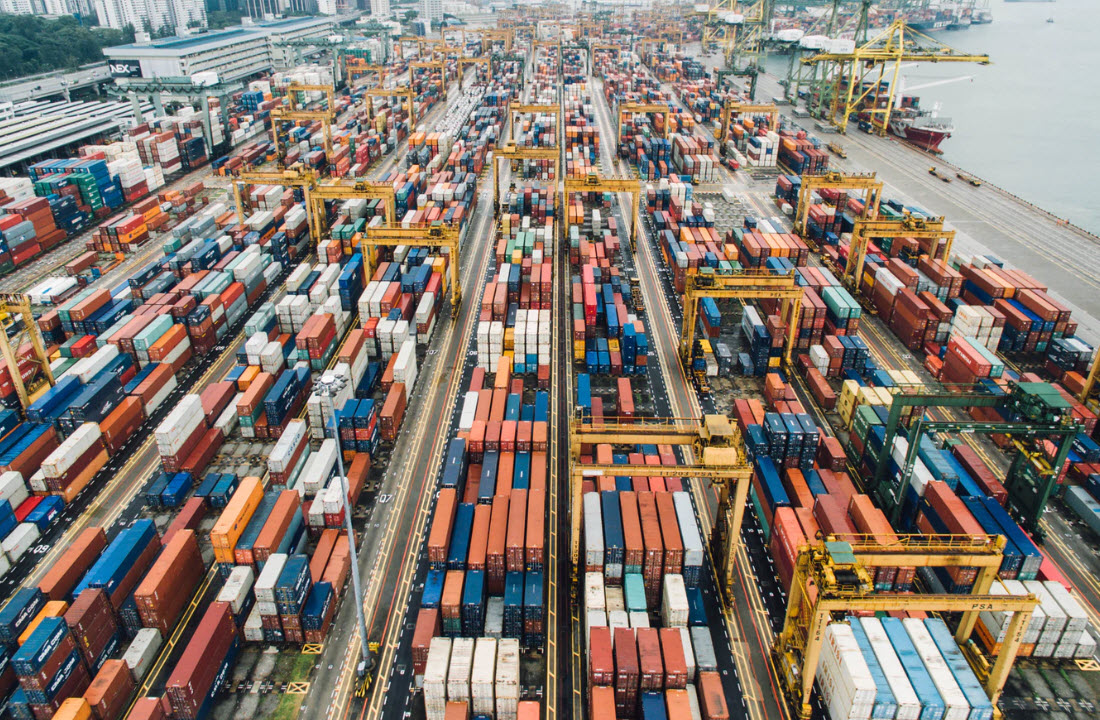 What are the typical cargo Shipped Through Sea?
The shipment agent can identify whether the sea freight suits your shipment. A rule of thumb is that shipments with weight more than 500kg or those consisting of multiple
cartons usually suit sea freight.
Though there are some restrictions regarding the commodities which can be shipped through sea freight, most items are allowed. Dangerous goods are moved under
specific conditions while perishable goods are transported in appropriate containers. You can even transport refrigerated or frozen items and even products like sugar
that need to be kept dry during the transit.
How International Sea Freight Works?
In sea freight shipping, goods are packed in shipping containers and the freight forwarder books container or space with the shipping agent. Shipment moves to the port
and passes through customs at the point of origin. Goods are loaded into full containers or shared containers depending on the volume and put on the cargo ship for transportation.
When they reach the destination, goods pass through customs again generally arranged by the shipping agent and upon payment of duties and taxes, released for delivery.
The goods are delivered to the receiver either in the same container or on pallets.
What Type of Sea Cargo is Sent by Sea?
There are two types of cargo shipments for sea freight. LCL or Less Than Container Load shipments suit the goods which are too less to fill a whole container.
In such a condition, the goods are loaded into a shared container with others rather than a dedicated container.
FCL or Full Container Load, on the other hand, is good for high volumes of goods which fill entire container.
How Long Does Sea Freight Take?
There are various factors that determine the time of transit an sea freight takes. The time spent on the water and the time taken for door to door shipments are different.
This is because there are many steps the goods go through before reaching the vessel and after they arrive.
The location of the goods also affects the time sea freight shipping takes. You can typically add a week's time on each end of the process on the top of the time on water.
Delays in shipping also affect freight time. Other delays can result when goods are held up at customs or when there is no sufficient documentation available with the importer.
What Can International Sea Freight Companies Do For You?
International sea freight companies can offer reliable and affordable ocean freight services for overseas shipments. They are focus on handling shipments of any size from
less than container to full container loads and oversized and special equipment cargo such for shipping vehicle.
They also provide freight forwarding services to book the cargo, arrange for pickup and delivery, manage shipping documentation and handle other procedures regardless
of the carrier and point of destination. Also facilitate the entire forwarding process to meet the requirements of the import and export countries.
When to Choose Sea Freight Shipping?
Sea freight shipping is often a cost-effective option when you want to import bulk amount of goods from overseas. People buying their stock from other countries find sea
freight the cheapest method. However, sea freight takes longer to ship and should be chosen when you have enough time.
What are Sea Freight Cargo Services?
Sea Freight Cargo Services are intended to help shippers by getting their goods transported overseas under careful supervision. This will simplify the entire process and take
care of each of the steps involved in ocean freight.
Example freight forwarders helps customer with the process of any international sea freight. This companies,also speed up the shipping and let you transport the goods at
cheap prices. They offer a reliable port to port or door to door shipping services between two countries.
What Affects Sea Freight Rate?
Sea Freight can be the cheapest option for any shipment above 500 kgs. Calculating the sea freight rates can be complicated because there are so many variables and most
of them keep changing at different times of the year. There are four major factors affecting sea freight rates:
Fuel – This is the most crucial factor to determine the freight charges for any type of shipping. Prices of oil keep changing and they are associated with the cost of bunker

fuel. Carriers are also affected by these changes and they affect the sea freight rates.

Currency – Currency rates have a significant effect on sea freight rates. Though U.S. Dollar is the most used currency in the international transactions, the daily fluctuations of other money markets affects the stand point of freight rates.

Season – Changing seasonal demands of goods also affect sea freight rates. Fluctuations in supply and demand make some commodities more expensive to ship during certain seasons.

Capacity – Sea freight can be considered to be a commodity and like steel, natural gas or oil, the value rises when the demand is higher than the supply.

Sea freight rates are controlled by the shipping lines and they can quote how much freight using the vessels cost you at any given time.
How to order?

1. Wholesale solid color fabrics in stock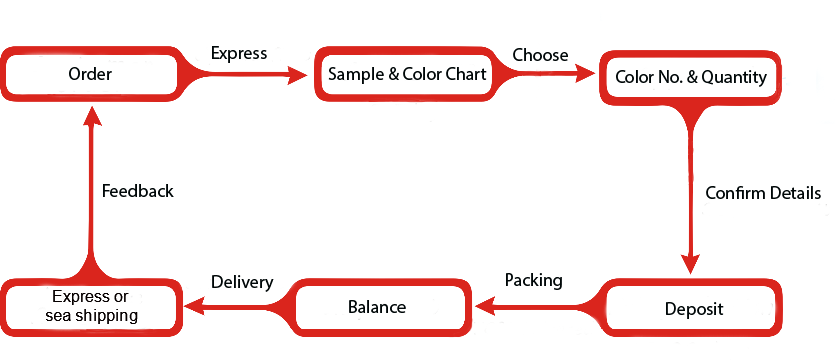 ---Order the sample to test the quality and color chart to choose the colors
---Pay the payment after confirm the details
---Delivery after receive the full payment


2. Wholesale custom solid color fabrics




---Customers provide original samples or sample details, we have professional staff for analysis and development
---We will send the same samples or similar samples for confirmation. Choose the colors after the samples were approved
---Pay the payment after confirm the details
---Delivery after receive the full payment